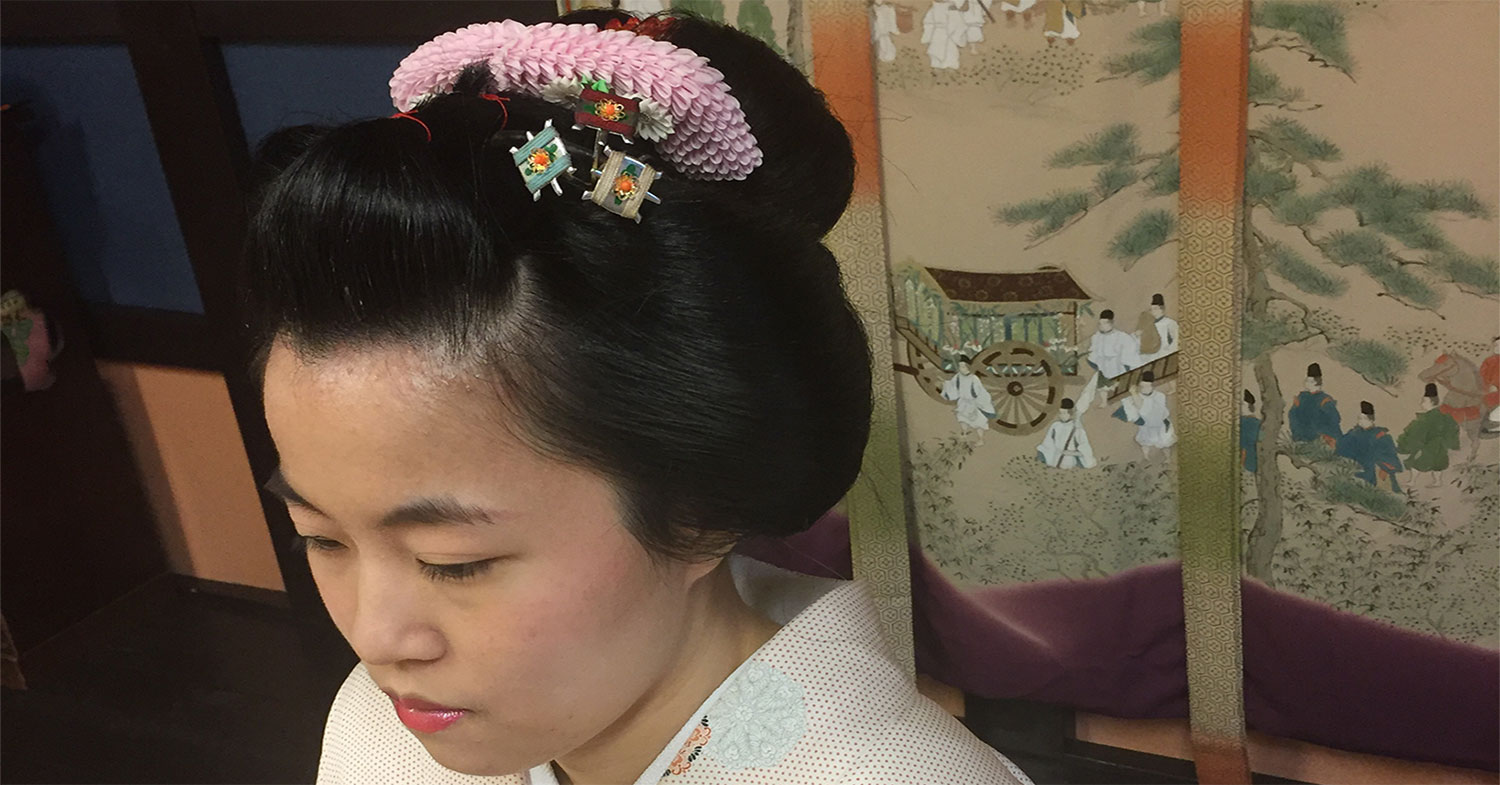 Japanese Hairdressing Experience
Try traditional Japanese hairstyling to bring out the best in your kimono.
Fee: 15,000 JPY ~
Photo Gallery
Details of the experience
If your hair is 5 cm longer than your shoulders, you can do up your own hair to an authentic Japanese hairdo.
This is an additional option for the kimono dressing experience.
01 Getting dressed in a Yukata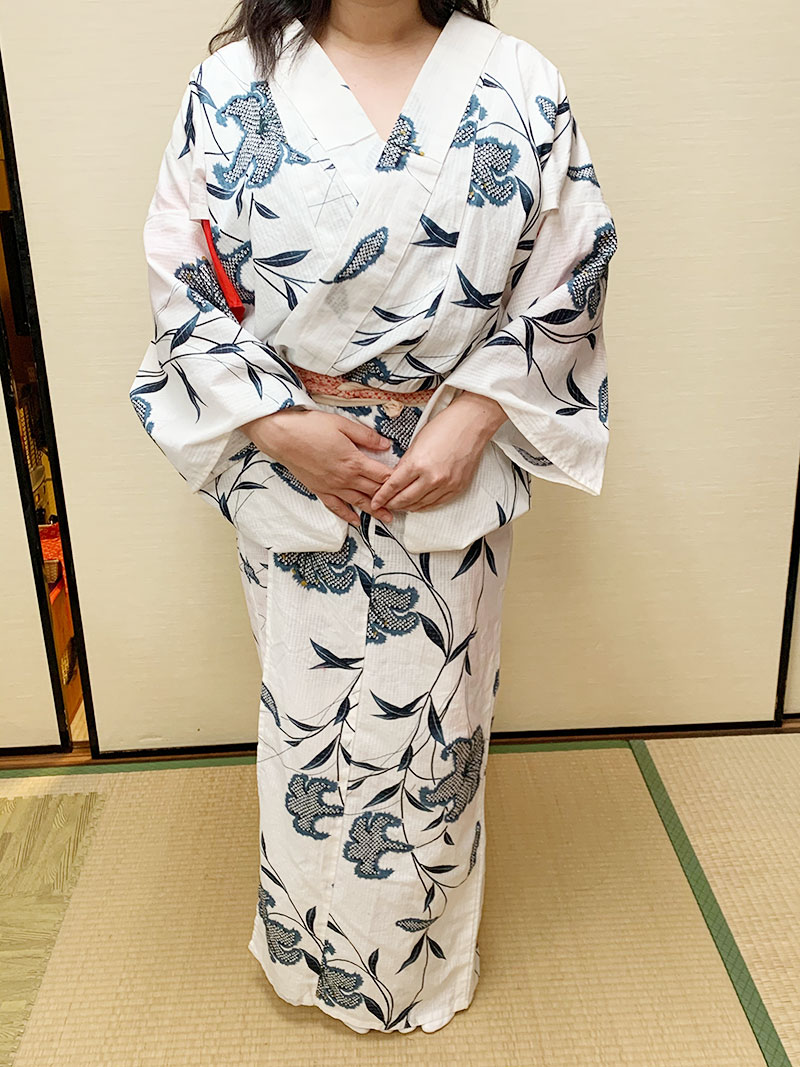 ---
02 Apply the iron to the hair so that the hair is plumped up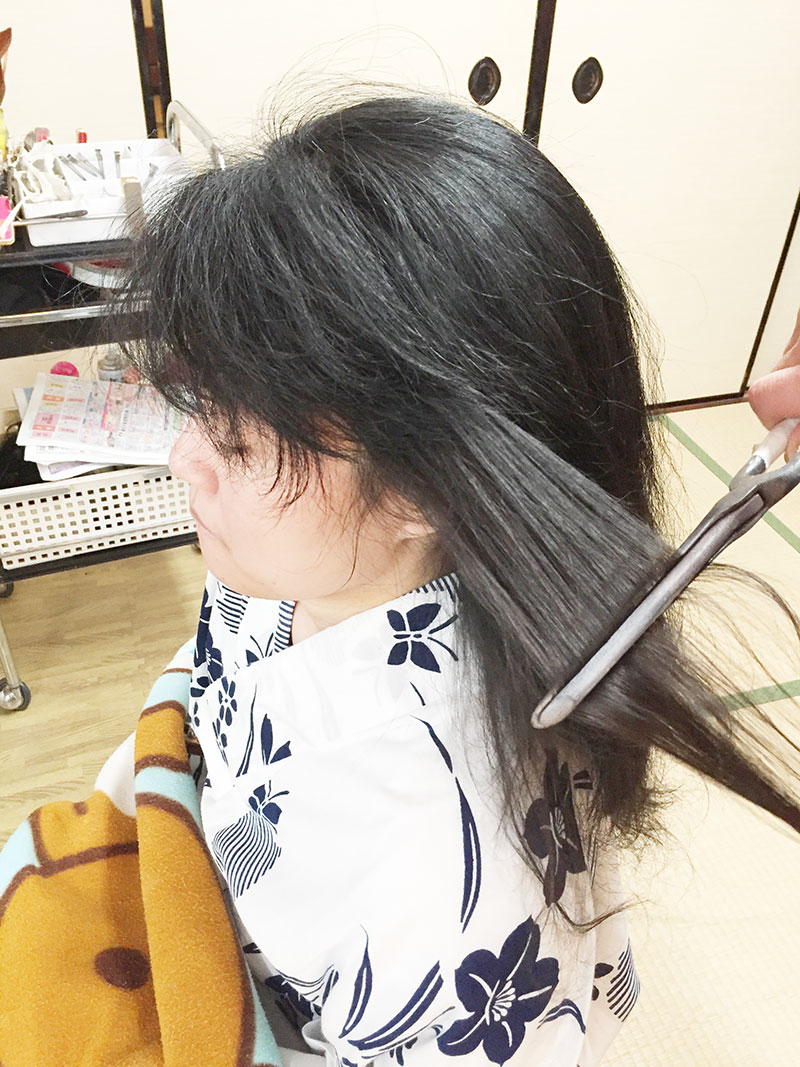 ---
03 Separate the hair into parts and tie it up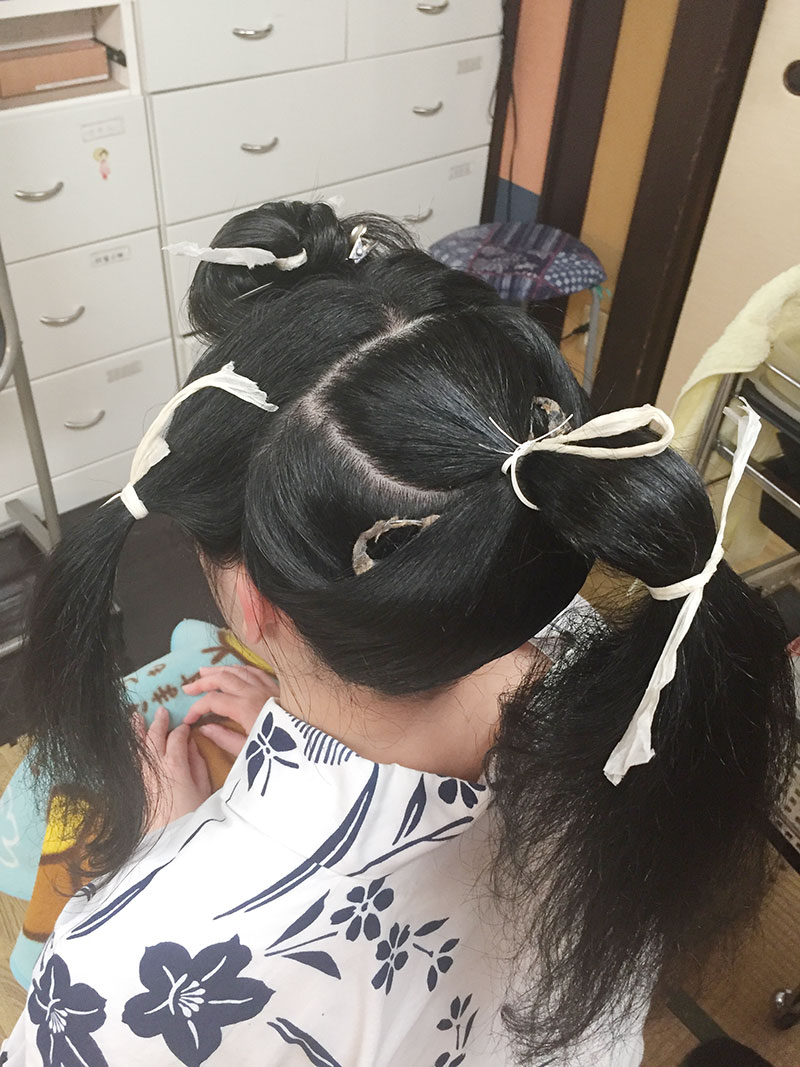 ---
04 Tie up the eyelashes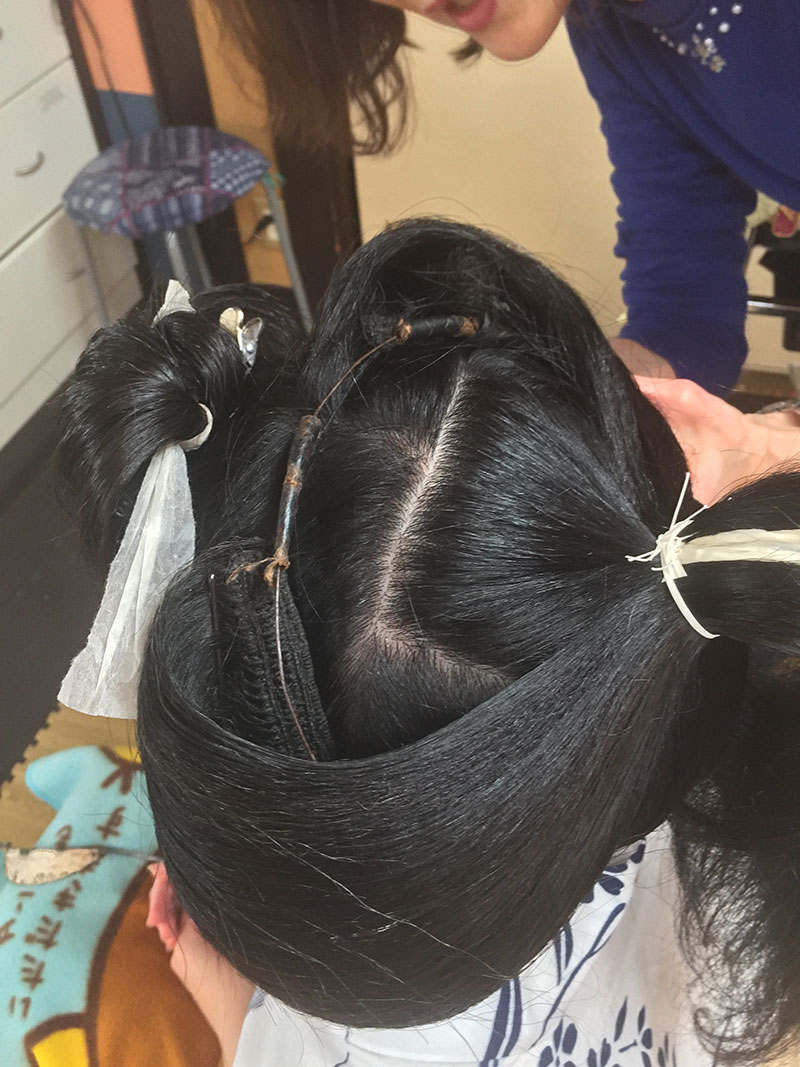 ---
05 Decorate the hair with a hairpin or comb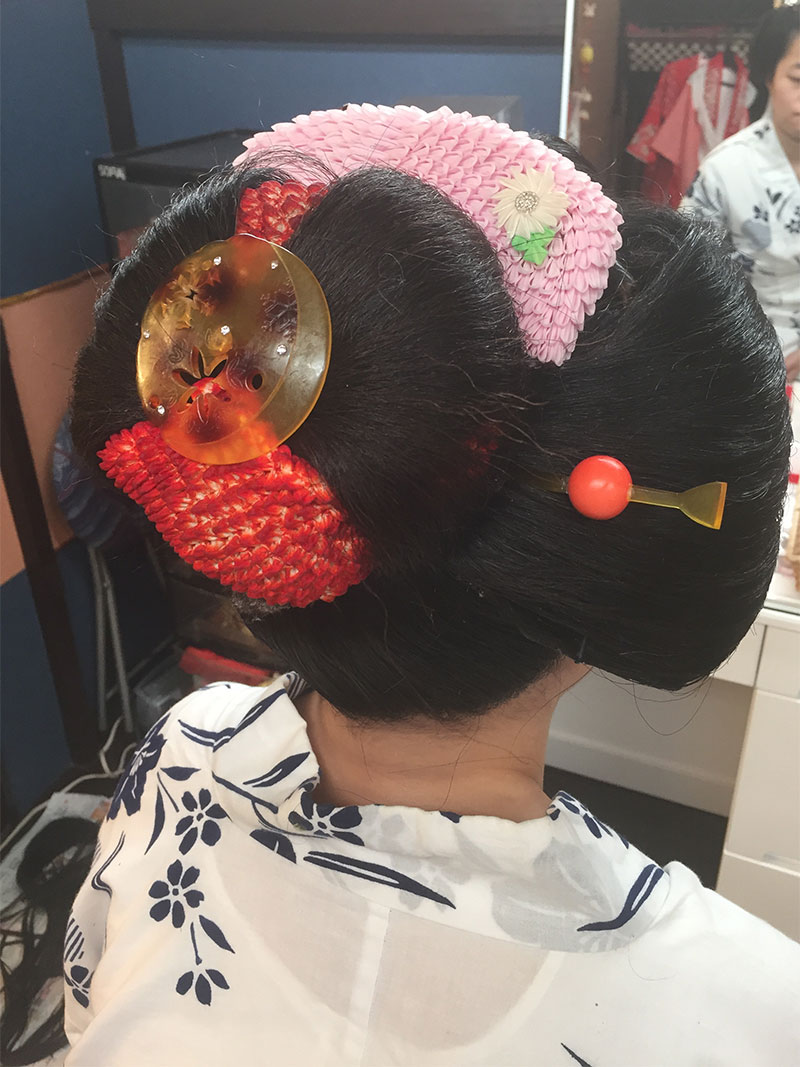 ---
06 Dressing the Kimono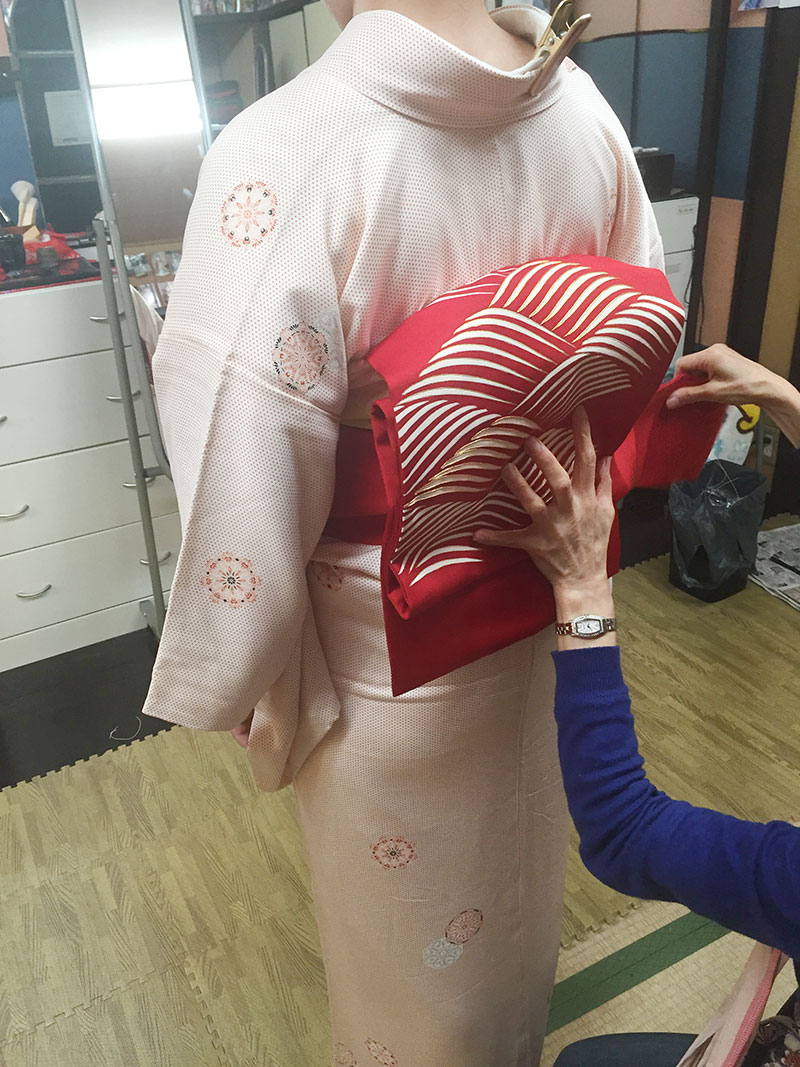 Points of Recommendation
01 Japanese hairdo will make your kimono look even better!
02 Only Maikos nowadays wear "Japanese hairdo", the hairstyle of Japanese women 150 years ago.
03 There are only a few hairdressers in Kyoto who can do it.
04 Geikos and bridesmaids also wear Japanese hair, but they usually wear a wig.
Fee and Payment Process
Fee: 15,000 JPY/person (tax included)
Please pay by credit card at the time of booking.
Access
Three-minute walk from Shijo Omiya or Shijo Horikawa bus stop.
Detailed location will be provided after the reservation is made.
Conditions of Participation
This is an additional option for the kimono dressing experience.
Please apply for the kimono dressing experience first.
Please make sure your hair length requirements are met before applying for a kimono fitting experience.
– The length of your hair must be at least 5 cm longer than your shoulder line.
– Bangs: to be longer than the eyebrow line.
Belongings and Clothing
Please bring your own makeup kit.
Precautions for participation
Language: The experience will be in Japanese or English.
Time:
– Japanese hairdressing experience: 9:00am-11:00am (Time required: about 2 hours)
– Kimono Dressing Experience: 11:00am-12:30pm (Duration: about 1.5 hours)
* We will tie your hair up first and then put on the kimono.
* The time required depends on the number of participants.
Required Personal Details
Hair color and hair texture
Cancellation fee
– Free of charge up to 1 week in advance
– 30% 6 to 3 days in advance
– 50% up to 2 days in advance
– 70% up to the day before
– The full amount of the day
---